12 W Complete Solar Street Light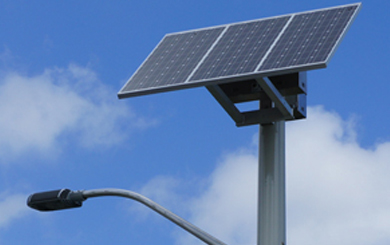 Product Information:
---
3 inch MS Galvanized 16 feet pole with Panel & Fixture brackets & Battery Box.
12 W LED fixture in pressure die cast aluminium powder coated housing.
Built in Charge Controller, Dusk to Dawn circuit and LED driver.
PF > 0.9, Brightness > 140 lumens/watt
40W solar panel, 40Ah SMF battery.